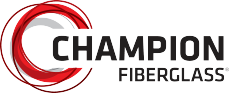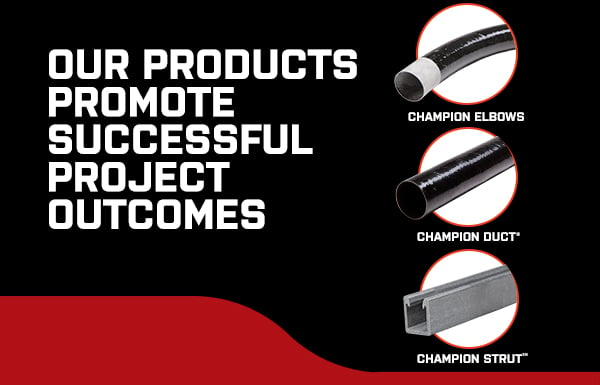 EXPLORE THE BENEFITS OF CHAMPION ELBOWS, DUCT® AND STRUT™
Champion Fiberglass® specializes in manufacturing top-quality fiberglass conduit systems and supports that meet the needs of applications requiring superior strength and ease of installation.

Champion Elbows, Duct®, and Strut™ are designed to withstand harsh environments, extreme temperatures and corrosive elements, making them ideal for a wide range of industrial applications from data centers, mining and utilities to wastewater treatment and transportation.

These products are lightweight, easy to install and require minimal maintenance, reducing downtime and maximizing productivity. Plus, they are backed by 30+ years of project expertise and a commitment to helping customers find solutions.
 

LEARN MORE ABOUT THE BENEFITS OF USING THESE PRODUCTS
 

 
 

QUESTIONS?
 
If you have any questions, please don't hesitate to call us at 281.655.8900 or by clicking below.
 
Champion Fiberglass, Inc., 6400 Spring Stuebner Rd., Spring, TX 77389, 281-655-8900