News Energy & Power Generation
Global First Power Limited Partnership edges closer to Micro Modular Reactor at Chalk River
July 22, 2020
---
By
Anthony Capkun
Topics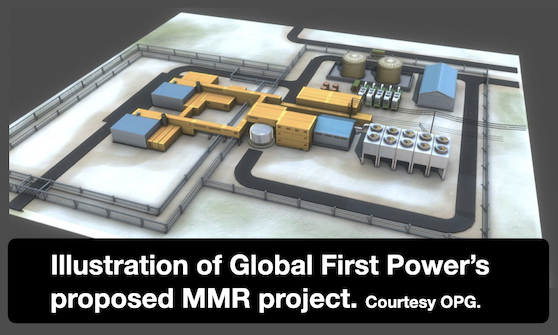 July 22, 2020 – Global First Power Ltd. (GFP), Ultra Safe Nuclear Corp. (USNC) and Ontario Power Generation (OPG) have formed a joint venture—Global First Power Limited Partnership—to build, own and operate the proposed Micro Modular Reactor (MMR) Project at Chalk River Laboratories site.
The joint venture is owned equally by OPG and USNC-Power (the Canadian subsidiary of USNC), and is based on the project initiated in 2019 by GFP.
Headquartered in Ottawa, GFP will act on behalf of the partnership to oversee the proposed MMR Project and provide project development, licensing, construction and operation of the commercial demonstration reactor at Chalk River. It will serve as a model for potential future MMR projects across Canada.
"The backing of OPG combined with USNC's advanced reactor and fuel designs will allow us to continue to lead the way in delivering a small-reactor solution in Canada," explained Joe Howieson, CEO, Global First Power Ltd. "This joint venture is a very important milestone, marking new levels of commitment by an innovator in nuclear power-generation technologies and a forward-thinking, major utility."
The MMR Project is in the third stage of Canadian Nuclear Laboratories' (CNL) four-stage process to site a demonstration small modular reactor (SMR) at Chalk River Laboratories—a site owned by Atomic Energy of Canada Ltd. (AECL) and operated by CNL.
The 15-MW thermal (approx. 5-MW electrical) MMR Project is currently undergoing an environmental assessment.
The USNC MMR consists of two plants: the nuclear plant that generates heat, and the adjacent power plant that converts heat into electricity (or provides process heat for industrial applications). The system is designed for simplicity, says USNC, with minimal operations and maintenance requirements, and no onsite fuel storage, handling or processing.
Sponsored Content